Tapping into the talent pipeline
The importance of developing and embedding sustainable talent management pipelines within Australian Public Service (APS) agencies is critical to ensure we are prepared for new and emerging areas of priority and capability demands (i.e. such as Cyber security and cybercrime, counter terrorism, digital and future technology).
The development of highly successful entry level programs in the APS, must remain dynamic and agile in order to be competitive in the market for top talent and critical skill sets.
One such program undertaken within the Department of Home Affairs is the RMIT University Criminal Justice internship program.
The RMIT internship program has grown since its commencement, and, has proven to be highly beneficial as a strategic talent management pipeline, to identify future employees across all aspects of the Department's remit in Victoria ( i.e. Legal, Freedom of information, Visa processing, HR, ABF).
When the COVID 19 pandemic hit, the RMIT program was in jeopardy of being indefinitely postponed for 2020. This postponement could have reduced the effectiveness and availability of our future workforce, so the HR team had to get creative in a very challenging environment.
The Department will take us through the development of the RMIT talent pipeline and the innovation required to ensure the program continued while Victoria was in lockdown.
There will also be some time for Q&A, with discussions to be continued on the APS HR Network GovTEAMS page.
AHRI members can earn 0.5 CPD points from this webinar.
PRESENTER(S)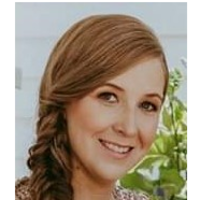 All delegates must be registered to be able to participate in training and to be eligible to receive qualifying hours.