Presenter Profiles
Deb Ghuliani
Senior Tax Trainer
TaxBanter
Deb joined the tax training industry after 13 years in Corporate tax at a Big 4 CA practice. Her high level of tax consulting experience and lively personality have combined to ensure that you'll receive an informative yet entertaining session. Deb has practical experience in dealing with tax issues affecting many industries, particularly manufacturing, telecommunications and resources. She also has significant experience in relation to international tax matters resulting from her 3 year secondment to the M&A division of the London office of the Big 4 CA firm where she worked.
Her experience includes working as a Tax Director (Corporate tax) of a Big 4 CA practice (based in both Melbourne and London) and a Secondment (1 year) as Tax Manager to an Australian subsidiary of a global listed client of a Big 4 practice. Debbie is also a contributing writer to Taxpayers Australia Inc and has lectured in tax at Kaplan Business School.
Dianne Hanna
Senior Tax Trainer
TaxBanter
Dianne is an experienced Associate Director with a demonstrated history of working in the accounting and tax industry. Skilled in corporate and trust structures, SMSFs, superannuation and estate planning matters. Degree qualified with a Bachelor of Commerce with a major in Accounting from Macquarie University and gained admission to the Institute of Chartered Accountants of Australia in 2003. Also accredited as an SMSF adviser through the leading professional body on SMSFs in Australia since 2008.
Outside of work Dianne is passionate about social justice matters and from 2016-2020 volunteered in Timor Leste to develop financial systems and capacity building of local staff in the implementation of such systems. During this time Dianne pursued her other passions of sport by supporting and training with a female soccer team as well as officiating and supporting a number of local tournaments.
Jason Hurst
Technical Superannuation Adviser
Knowledge Shop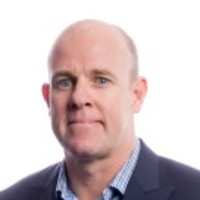 Jason is an experienced commentator, presenter and writer on superannuation and retirement. He specialises in breaking down complex technical concepts for professional advisors and their clients.

He has over 20 years' experience in the wealth and retirement sectors, working with accountants and advisers to build their technical skills in superannuation, retirement, Insurance, social security and age care, and enjoys helping to provide the tools to articulate these concepts in a simple and easy to follow way to clients.

Jason also works with the Financial Planning Association (FPA) as a subject matter expert for the CFP 5 program and a technical student mentor to those undertaking the CFP courses.

He has a Bachelor of Economics from the University of Newcastle and holds the Certified Financial Planner (CFP) designation.




Leanne Saunders
Tax Trainer
TaxBanter

Leanne's diverse background as a specialist tax consultant gives her an understanding of a broad range of client issues and an ability to communicate complex technical concepts in an easy to understand manner.
Leanne spent over 10 years with the Big 4 in Sydney before taking a sea change and moving to the Gold Coast. Here she was a Senior Tax Manager and the Training and Development Manager for the Tax Consulting Division of a large second-tier accounting practice for 5 years. As a Tax Trainer she provides training to the Australian Taxation Office, the Big 4, mid tier accounting practices and small practitioners
Lee-Ann Hayes
Senior Tax Trainer
TaxBanter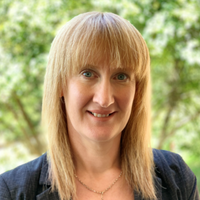 Lee-Ann brings over 18 years of tax training experience and is well regarded as an enthusiastic, approachable and engaging presenter. Her strong tax technical knowledge was developed at the Australian Taxation Office, where she held various technical, audit and training roles.
Lee-Ann's passion for tax training began in 2001 after joining Webb Martin Training and continues on at TaxBanter. From this time, Lee-Ann has continued delivering tax technical training sessions for various providers, including boutique training organisations and professional associations. Lee-Ann's strong technical knowledge and enthusiastic training style ensures that all participants, from the graduate to the partner, receive maximum value from each training session.
Michael Bode
Senior Tax Trainer
TaxBanter
Michael has over 20 years' experience in public practice with Chartered firms including 6 years at Deloitte in tax advisory, 3 years as lead tax advisor for a large financial planning firm and 3 years as head of the national tax consulting division at Prosperity Advisers. Prior to this Michael worked in business services in mid-sized Chartered practices. Having commenced with legal training and practice he gravitated naturally to his love of tax law, advice and team training.
Michael has a broad range of experience covering tax issues and practical compliance for individuals, small business, listed companies and multinationals across a wide spectrum of industries. His extensive work managing tax controversy matters and government submissions, coupled with his business service experience and passion for tax law allows him to provide significant colour and context to his training.
Nicole Rowan
Senior Tax Trainer
TaxBanter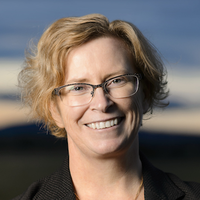 Nicole is a lawyer who has previously been employed by Maurice Blackburn and the Australian Taxation Office, where she worked in litigation and dispute resolution, and the Aggressive Tax Planning area of the Private Groups and High Wealth Individuals program, including SMSFs.
Nicole has held various senior positions both in commerce and accounting practices and in the community, not-for-profit and charity sector and she has worked on charity regulation reform at the Australian Charities and Not-for-profits Commission.
Tiffany Douglas