Presenter Profiles
Deb Ghuliani
Senior Tax Trainer
TaxBanter
Deb joined the tax training industry after 13 years in Corporate tax at a Big 4 CA practice. Her high level of tax consulting experience and lively personality have combined to ensure that you'll receive an informative yet entertaining session. Deb has practical experience in dealing with tax issues affecting many industries, particularly manufacturing, telecommunications and resources. She also has significant experience in relation to international tax matters resulting from her 3 year secondment to the M&A division of the London office of the Big 4 CA firm where she worked.
Her experience includes working as a Tax Director (Corporate tax) of a Big 4 CA practice (based in both Melbourne and London) and a Secondment (1 year) as Tax Manager to an Australian subsidiary of a global listed client of a Big 4 practice. Debbie is also a contributing writer to Taxpayers Australia Inc and has lectured in tax at Kaplan Business School.
Dianne Hanna
Jenny Daborn
Senior Tax Trainer
TaxBanter
Jenny commenced her working career in 1985 for the then State Bank of Victoria. In 1990 she began working for a regional CPA firm where she gained experience in regional tax issues, particularly primary production.
In 1996, Jenny made the move to Webb Martin where she assisted with tax consulting, contributed to the writing of training material and ultimately became a tax trainer. From here, Jenny became part owner of Practising Tax until the acquisition of Practising Tax's tax training business by TaxBanter.
Leanne Saunders
Tax Trainer
TaxBanter

Leanne's diverse background as a specialist tax consultant gives her an understanding of a broad range of client issues and an ability to communicate complex technical concepts in an easy to understand manner.
Leanne spent over 10 years with the Big 4 in Sydney before taking a sea change and moving to the Gold Coast. Here she was a Senior Tax Manager and the Training and Development Manager for the Tax Consulting Division of a large second-tier accounting practice for 5 years. As a Tax Trainer she provides training to the Australian Taxation Office, the Big 4, mid tier accounting practices and small practitioners
Lee-Ann Hayes
Senior Tax Trainer
TaxBanter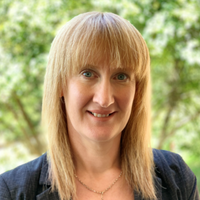 Lee-Ann brings over 18 years of tax training experience and is well regarded as an enthusiastic, approachable and engaging presenter. Her strong tax technical knowledge was developed at the Australian Taxation Office, where she held various technical, audit and training roles.
Lee-Ann's passion for tax training began in 2001 after joining Webb Martin Training and continues on at TaxBanter. From this time, Lee-Ann has continued delivering tax technical training sessions for various providers, including boutique training organisations and professional associations. Lee-Ann's strong technical knowledge and enthusiastic training style ensures that all participants, from the graduate to the partner, receive maximum value from each training session.
Michael Bode
Senior Tax Trainer
TaxBanter
Michael has over 20 years' experience in public practice with Chartered firms including 6 years at Deloitte in tax advisory, 3 years as lead tax advisor for a large financial planning firm and 3 years as head of the national tax consulting division at Prosperity Advisers. Prior to this Michael worked in business services in mid-sized Chartered practices. Having commenced with legal training and practice he gravitated naturally to his love of tax law, advice and team training.
Michael has a broad range of experience covering tax issues and practical compliance for individuals, small business, listed companies and multinationals across a wide spectrum of industries. His extensive work managing tax controversy matters and government submissions, coupled with his business service experience and passion for tax law allows him to provide significant colour and context to his training.
Neil Jones, CPA, CTA
Director/Senior Tax Trainer
TaxBanter

Neil is a Director of TaxBanter with primary responsibility for the delivery of tax training across the Australian market. Neil has an extensive background in the tax profession including 17 years at the Australian Taxation Office and over 20 years as a leading tax trainer in TaxBanter and Webb Martin. Neil is well known as a presenter of enjoyable and practical tax seminars in all areas of taxation.